Example installations of phpAlbum
Submitted by patrik on Sun, 2005-12-11 19:33.
On this page i would like to present you some example installations of phpAlbum.net
First look at this clear and nice integration of phpAlbum on Badener Zeitung site.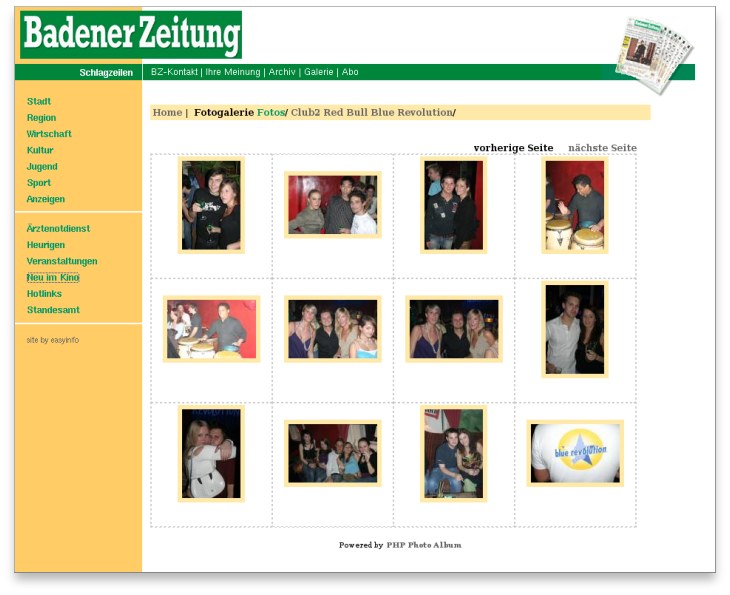 Look at this perfect integration of phpAlbum.net on the site www.bascombyouth.com. This is a page about Momentum Youth Group.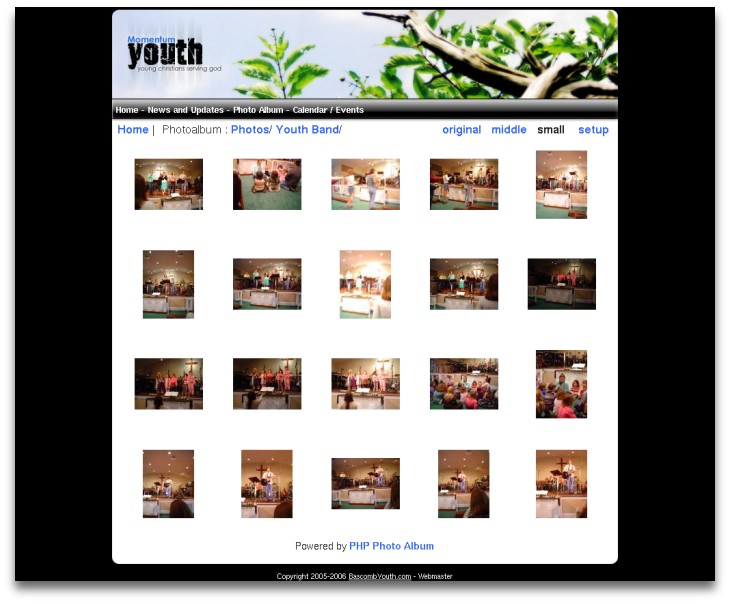 This is an interesting hompage of an Artist. Jettie Roseboom comes from Netherland. Just look at her homepage www.jettieroseboom.nl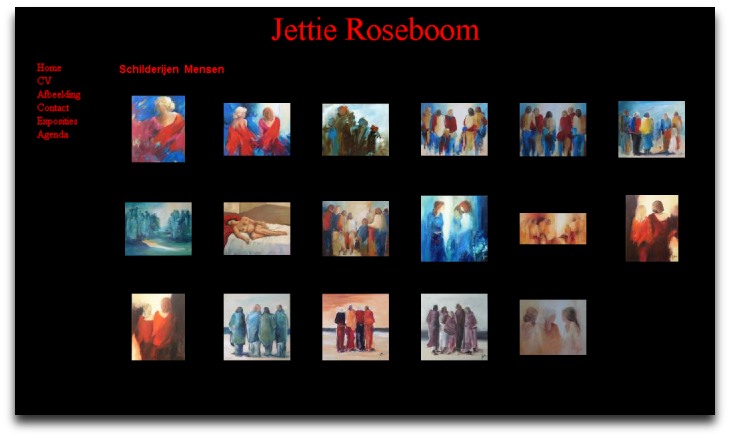 This is one more excelent integration of phpAlbum.net on www.surfnwosgeht.at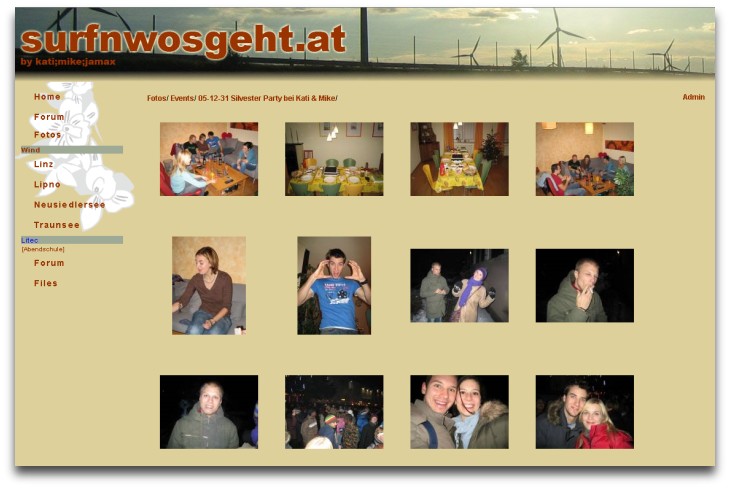 Look at this beautifull site about one even more beatifull dog. It is an Rhodesian Ridgeback breed of dog. On Screenshot you can see how phpAlbum was integrated to the look and feel of page. For more look at www.rhodesianridgeback.sk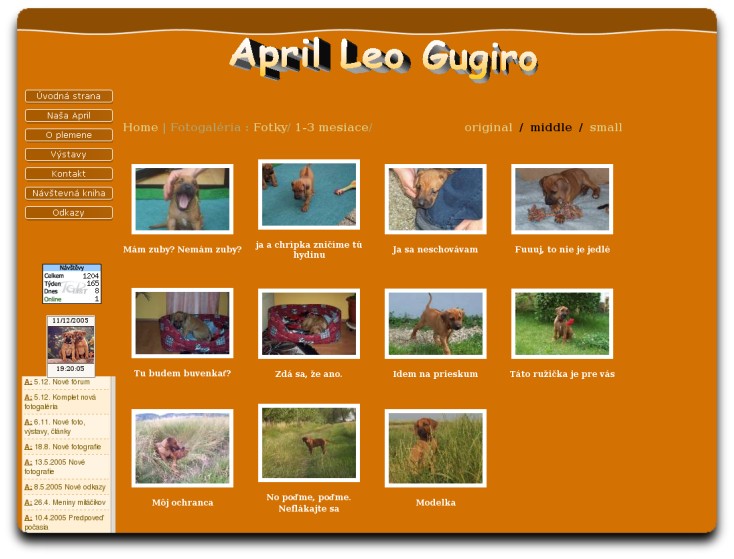 All content on screenshots are property of their respective owner.

style="display:inline-block;width:468px;height:60px"
data-ad-client="ca-pub-8698264690166658"
data-ad-slot="4417389723">